These restaurants go beyond serving meals. Rather, they couple meticulously crafted and beautifully plated dishes with jaw-dropping interiors and extraordinary bar programs to provide their patrons with a multisensory culinary experience. In other words, they mean business.
Il Giallo
Il Giallo's chef/owner, Jamie Adams, isn't Italian. His parents aren't Italian. And yet, the Southern chef lived for three years in Italy perfecting his technique with a cuisine he grew up eating. To Adams, red sauces and fresh pasta taste like home, because it was his family's favorite kind of meal. Simple as that.
And yet, il Giallo's recipes are far from simple. Pastas are crafted from scratch and by hand on a table facing the dining room, like a scene from Top Chef. It's hard not to stare at the enthralling pasta-making process as you walk to your seat in the open dining room. What this restaurant lacks in fanciful decor, it makes up in the astounding flavor found in each dish.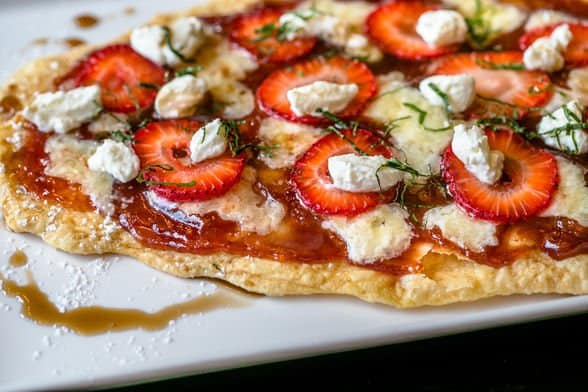 This is one of those rare "can't go wrong" menus, though standouts still rise to the top. Take the grilled octopus, for instance. In this dish, tender octopus is grilled and seasoned to perfection then served over creamy smashed potatoes—you'll wish it were an entree by the time you're through. The massive vitello alla parmigiana (veal parmesan) has earned itself a folkloric reputation due to its sizable presentation. In this dish, veal chop is pounded thin, butterflied, breaded and fried, serving as foundation for fresh tomato sauce and melted mozzarella.
Adams flexes some creativity on the dessert menu with the pizza di fragole (strawberry pizza). As the name implies, this is a pizza-lover's sweet-toothed dream. Puff pastry makes up the crust, which is then smothered with fontina, stracchino and mascarpone cheeses, organic strawberry jam and balsamic vinaigrette—a jaw-dropping conclusion to an exceptional meal.
The bar program includes a fairly lengthy wine list and cocktail menu. Make reservations online or by phone. Open for lunch M-F 11:30 am-3 pm; for dinner Su-Th 5-10 pm, F&Sa 5-11 pm.